Marketing for Law Firms and Individual Attorneys
Austin, Texas
360°Approach to Digital Marketing for Law Firms, Medical Practices, and... Your Business in Austin, Texas!
dNOVO Group – Law Firm Marketing Agency - Innovative Strategies That Deliver Results
dNOVO Group is one of North America's top lawyer marketing agencies. We help Austin law firms of all sizes develop an authoritative online presence using innovative strategies that deliver results. Let us maximize both your digital exposure and return on investment, so that your client base and the profitability of your practice continue to grow.
Areas of legal marketing expertise include:
Family Law
Personal Injury
Immigration
Criminal Defense
Business and Litigation
Intellectual Property
The marketing strategies we use will be based on your mission and goals. By identifying your ideal client, we will work with you to create a web presence that does you and your firm justice.
We consistently deliver high-quality digital marketing results for each client. Everything we do is based on a thorough understanding of the goals and challenges inherent in your areas of expertise.
We
Deliver.
Don't Take Our Word for It.
Our Customers Love Getting Results
Kate Miller

Great job, guys! Thank you for my new super awesome website! I've got so many compliments from my clients! You are the best! 🥰🥰🥰
Walter Alicea

These guys are real pros when it comes to law firm marketing! I was referred to them by my colleague, whose website skyrocketed over past year. He was bragging how many leads he has been getting and how happy he was with their work. I own a small kitchen and bathroom reno company and just started working with them, the results look very promising so far.

John D

dNOVO has worked great for our law firm. Shamil and his team helped to guide us through all of our initial questions and have been great to work with. Our web presence has gone up since we started with them and we have seen nice growth in our business from being more visible.
Law Firm Marketing That Stands Out
dNOVO Group provides powerful digital marketing, website design and SEO, and brand development services for individual Austin attorneys as well as larger law firms with a presence throughout the state and even the country.
If you are an attorney looking for a website designed to help you grow your practice, look no further. We will build you a web presence that soon becomes your number one marketing tool or reformat your existing one for better visual appeal and user experience.
dNOVO Group has worked with legal professionals across the country to create websites and digital marketing campaigns that meet and even exceed their goals. We encourage you to visit our portfolio for case studies we're especially proud of.
GRILLO LAW
dNOVO Group was entrusted to create new brand identity for an established firm, as well as generate new business through search rankings, google local listing optimization and paid search marketing.
The challenge was to develop from scratch and maintain strong positions through SEO marketing for an exceptionally competitive field of personal injury law.
Read The Full Story
YEGENDORF
Yegendorf and Associates has been the leader in Personal Injury Law in the Ottawa Valley for almost two decades.
The firm is well known in the community and in the local media.
dNOVO Group was chosen as a digital marketing partner to propel the firm further in the online world...
Read The Full Story
MATTHEW JEFFERY IMMIGRATION
Matthew Jeffrey, Barrister & Solicitor, a Canadian immigration lawyer based in Toronto, Canada was looking for a way to improve the firm's position in search engine rankings, drive more traffic to the firm's website and improve conversion.
The goal was to establish the firm as authorities in its field...
Read The Full Story
SMILES ON QUEEN
Smile on Queens Dentistry is a brand new clinic that brings high-quality dental and cosmetic services to the residents of Bolton and Caledon.
dNOVO Group was selected to provide digital marketing services and aid in kick-starting the firm's branding through implementing a complete 360° online marketing campaign.
Read The Full Story
Get Features, Receive Traffic and Links From Places Like…
"Working with dNOVO Group made me realize how important it is to have a solid marketing team on your side when growing your business… it was a game changer decision to have them on board!"
Emanuele Pezzillo
Grillo Law, Marketing Manager
"In addition to excellent SEO, Shamil has helped direct my dental practice in the right direction."
Dr. Adam Chapnick
Molson Park Dental
"I must say working with the team at dNOVO is an absolute pleasure. They are responsive, always available, and truly aim to not only fill checkmarks but make sure both the website and the marketing campaign brings ROI."
Dan Kimia
Fireplace Store
How Do We Make You Stand Out?
1. Strong Brand Development
In the legal industry, clients are loyal to brands. We help you develop the brand affinity that inspires repeat business and referrals.
2. Grow Your Client Base
A detailed and responsive website will increase conversions and build your business further. Let us put our legal marketing expertise to work for you.
3. Organic Search Expertise
Our organic search strategies will draw naturally-occurring web traffic and increase your exposure. When people search for an Austin attorney online, we make you stand out.
4. Web Design Optimized For All Environments
Most people search for professional services online. When they need an Austin attorney, we help your site stand out with a site that looks great on all platforms. Your practice information and contact details will be easy to read and act on.
5. Client Engagement Mediums
Valuable site content and social media engagement will inspire first attention and then loyalty. When you share information and engage with current and potential clients, you'll see results.
6. Stand Out From The Crowd
Most firms have websites, but we build a complete web presence that includes multimedia and active social media platforms. Your competitors will be inspired by your example.
7. Get Referrals and Grow
dNOVO Group is your single-source solution for the design, development and marketing services that will increase site traffic and referrals. When people need an Austin lawyer, we make it easy for them to find you.
Credibility and Trust. Let Us Help You Build Both Online.
We Have A Wide Range Of Marketing Tools To Grow Your Firm.
Mobile-friendly websites that make you visible and inspire visitor trust
SEO strategies that make you prominent online in your area of expertise
Paid search marketing services to suit your marketing budget
Social media marketing strategies that increase client engagement
Firm reputation monitoring and management online
Video marketing services that show off your knowledge and expertise
Content marketing in the form of blogs, eBooks, and special downlights
Press release that broadcast your firm's accomplishments
Marketing and SEO Solutions for Austin Law Firms!
Do You Want To Stand Out? Contact Us!
With over 15 years' experience in legal marketing, dNOVO Group provides industry-leading website development, SEO strategies, and social media integration and management. After listening to your goals, we formulate a plan that is based on proven strategies and will deliver a strong return on investment.
Our turnkey marketing plans for Austin law firms include:
Branding that accurately reflects your experience, accomplishments, and practice areas
A website built with conversions in mind
Creative assets such as video and blog content
Let dNOVO Group get you ahead of the competition, help you grow your client base and take your law firm to the next level online.
Your Success Is Our Mission. Grow Your Law Firm With dNOVO Group Marketing!
We take our commitment to your success very seriously. This is why our marketing strategies are informed and guided by an Advisory Board consisting of seasoned attorneys with a wide range of legal background and specialties.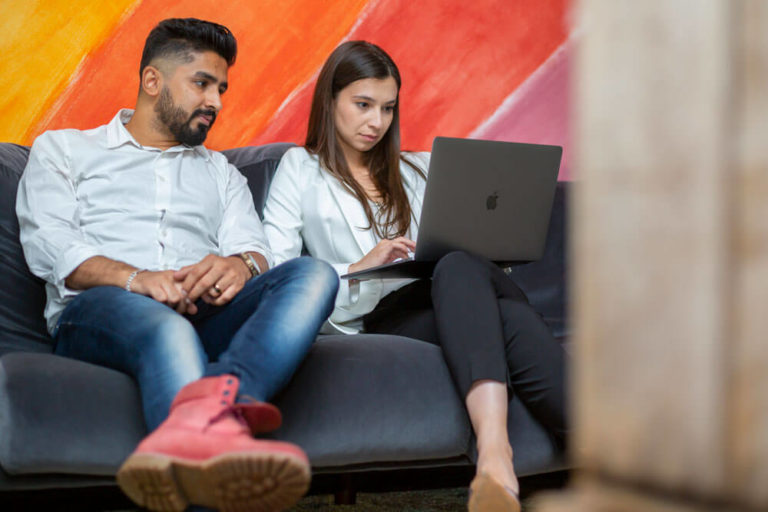 Your Digital Marketing Success Begins Here
Website Designs With Visitor Appeal
Most people today use the internet to find an attorney. The more visible and appealing your online presence is, the more likely it is that potential clients will decide to contact you. dNOVO Group combines winning web designs with expert SEO marketing and branding that clearly conveys your firm's unique personality.
Sites That Maximize Conversions
Once we understand your business' goals and objectives, we craft a marketing plan that is precisely targeted and tailored to your firm and its client base. Our focus is to create a website that engages visitors, converts leads, and positions you ahead of the competition. In addition, dNOVO Group's state-of-the art quality assurance practices ensure that every website we design strictly adheres to best practices in both SEO and site architecture.
Once you approve your site's design and content, we will take it live and monitor post-launch analytics closely to confirm that the results meet (and continue to meet) expectations.
No modern marketing strategy is complete without a website that's attractive and optimized for SEO. We will use all of our experience and expertise to make sure that when people look online for an Austin attorney in your field, they find your site and look no further.
Responsive Websites Optimized For All Devices
Responsive design is not only good SEO: it ensures that your site looks great in a variety of viewing environments (mobile, tablet, and desktop). Studies have shown that consumers will quickly leave a site that doesn't display well on their mobile phones, and we want to ensure that you don't miss any opportunities.
Strategies That Resonate With Clients
dNOVO Group builds sophisticated yet robust websites that clients and search engines love. Our team of talented developers, designers, and content specialists combine strategic digital marketing with next-generation technology and out-of-the-box creative thinking to drive more leads to your firm.
We are a full-service digital marketing firm specializing in web solutions that are highly relevant to law offices. Conversion optimization, creative development, and fully-responsive designs are core competencies that we use to help you succeed on and offline